UPU Ultimate Pet Cleaning Package – Professional Cleaning Tools for Your Dog & Cat at Home
UPU Ultimate Pet Cleaning Package is for perfect for every pet owner who cleans their pets regularly but can't find the right tools. Let's face it: pet grooming is expensive or too difficult and messy to do at home.
Worst still, many pet owners can't get past the idea that they are unable to groom their dogs or cats at home to the same standards as a professional groomer.
All this can make trying to clean your pet a nightmare for all parties involved! But luckily for you, Urban Pets Universe has a solution. Our Ultimate Pet Cleaning Package contains all essential tools that you need to clean your pet regularly; at just a fraction of the price of professional pet groomer or other tools available in the market.
AMAZING RESULTS: Silicone grooming glove that removes unwanted fur from your pets helping you by decreasing how much your pets shed – faster and easier than ever before.
TRUSTABLE TECHNOLOGY: Fingertip Toothbrush with 2 cleaning surfaces gives you the power to clean both the gums and the teeth of your pets just like the pros do!
DOES THE TRICK: Reusable Hair and Lint Remover makes it so you can tidy up after your pets whether it be your clothes or furniture and within minutes
HIGH-PERFORMANCE: Stainless Steel Drain Catcher allows you to catches hair before it goes down allowing water to flow through- Rapidly
A FRESH APPROACH: Hair Clog Drain Remover Snake makes it so you can fish out hair from the drain without the use of chemicals just like the Pet Lovers do.
Description
Size Guide
Reviews (0)
Description
Urban Pets Universe Ultimate Pet Cleaning Package contains five professional cleaning tools for your dog or cat. The tools harness the power of the latest cleaning developments in the last decade, providing your pet a safe and comforting experience.
Grooming Glove: Our very own custom designed massager tool lets you remove tangled and knotted fur from your pets in a way they will enjoy so much they will look forward to next time; Give your furry friends the healthy coat they deserve with 255 massaging tips and let their fur shine
Fingertip Toothbrush: Dental hygiene should not be taken lightly even with your pets; Give your beloved pets the care they need and be your own professional; 2 different cleaning surfaces lets you clean both teeth and gums successfully
Reusable Hair and Lint Remover: Tired of having fur on your clothes, couch, bed and in your car; Brush those worries away with a hair remover and easily remove the mess when your done with the tools sheathe
Stainless Steel Drain Catcher: Equipped with 4 different sized seals in order to fit different the drain sizes; Picking gross hair from the drain is now a thing of the past; It can be used when you are bathing your dog or use it for your own showers this is a gift for you and your pet
Hair Clog Drain Remover Snake: Never again will you have to worry about your pets getting into dangerous and toxic drain cleaner chemicals; With this drain cleaner snake you will be able to effectively remove hair, gunk and other junk from your drain all while doing your part for the environment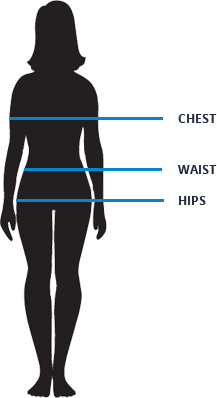 | size | chest(in.) | waist(in.) | hips(in.) |
| --- | --- | --- | --- |
| XS | 34-36 | 27-29 | 34.5-36.5 |
| S | 36-38 | 29-31 | 36.5-38.5 |
| M | 38-40 | 31-33 | 38.5-40.5 |
| L | 40-42 | 33-36 | 40.5-43.5 |
| XL | 42-45 | 36-40 | 43.5-47.5 |
| XXL | 45-48 | 40-44 | 47.5-51.5 |